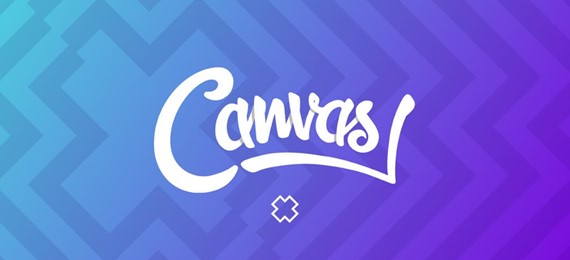 Why go to a face to face event?
While many aspects of our physical working lives shrank during the pandemic, the explosion of webinars, online conferences and virtual events enabled us to exploit an ever reaching resource of key expertise across diverse locations and time zones. At Nightingale Design Research we benefited from many such events, keeping us up to date, informed and connected.
However, after 18 months of working in our virtual/hybrid bubbles, we felt a growing need to try and engage again with real people, face to face. So we searched for upcoming events aligned with our area of design/user research and found Canvas X, a conference focusing on digital product, being hosted in person at Cineworld, Birmingham (Thursday, 18th November 2021). 
What is Canvas X?
Canvas X was founded by Sukhi Dehal and this year enjoyed its 10th Anniversary. The format followed a single track of key speakers and panel line-ups, including Heads of Product/Design from companies and organisations such as Monzo, Zoopla, ITV, Lego and Gymshark.
This simple format, combined with the large cinema space (great use of an otherwise, presumably unused venue during the day), allowed people to network freely (Covid passports and negative lateral flow tests allowing). Organising it in this way limited the possibility of getting lost or stuck in the wrong presentation, while also providing great seating and iMAX quality audio and visuals.
The conference was hosted by Candi Williams, Head of Content Design at Bumble, who did a great job of keeping proceedings on track while also navigating the stream of questions posed by the audience. 
What were the key takeaways?
The theme of the conference was 'Building Better (digital) Product Teams' and while not all 7 keynote presentations completely fit the brief, each offered compelling and often very personal accounts of speaker's processes, inspirations and challenges in working in the digital product space.
Personal favourites included Vuokko Aro's (VP of Design at Monzo) account of adjusting to managing a rapidly expanding team by recognising and exploiting personality strengths, through to Stu Jones's (Head of Product at ITV) commitment to focusing time on product discovery and not just delivery.
Related to this, there was also a reassuringly candid panel discussion on the positives and the limitations of working collaboratively in geographically dispersed teams during and after Covid 19. Essentially, as is so often the way, it came down to communicating and being thoughtful of others' situations and circumstances e.g. being patient when working across time zones and being able be unavailable, all of which should be reinforced at every level of management. 
Room for improvement?
Overall the event was very insightful, interesting and really well run, however, one aspect we would have been interested to perhaps hear more about (and is often quite vague), was who in a product team conducts their user research, is it the designers, developers or dedicated researchers? There was much discussion about how companies need to 'understand' their customers/users, but how do they approach this, what methods do they use and when in the design/development process do they typically carry it out? That said, as Ksenia Barton (Communication Strategist at Lego) indicated, examining customer journeys is key to brand engagement (and sales), but further insights into the role of research would have been valuable.
Finally, while many that attended were clearly reconnecting with colleagues, I wonder whether there might be another (non awkward) way of encouraging new introductions at such events, rather than leaving this to chance at the after party. Particularly with us all having been away from the conference circuit for a while, it can sometimes feel quite daunting to know who to approach and how. Not quite sure what I'm suggesting . . . maybe bigger name/role badges we can wear on our backs, so people can see who everyone is without them seeing us looking or asking people to say 'hello' and introducing themselves to the person in the seat in front. Too much??
In spite of any networking difficulties, it was a great conference, full of rich insight into the working lives of a range of product professionals. Well worth a trip to Birmingham and definitely one to watch out for in the future.