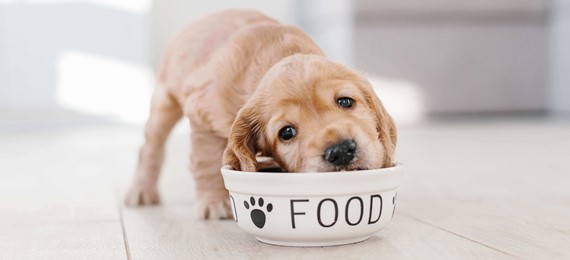 In May 2020, Fowlam, the consultancy I set up with my husband Michael in 2016, became Nightingale Design Research. You can read about the new brand and where it came from here.
Once we had our new brand and look, the next step was to design a new website. As design researchers, we knew it was vital to put research at the heart of the project, to ensure that we were communicating with the right people in the right way. Therefore, we decided to approach the website project in the same way as we would approach a project for a client, something that Michael very appetisingly calls 'eating your own dogfood.' Not only did we know that this approach is effective, we also knew that applying it to ourselves would give us valuable insight into our own processes and allow us to refine the services we offer clients.
What are we trying to achieve?
This is the first and most important question we always ask clients at the beginning of a project. A related question is 'what will success look like?' that is, how will we know when we've achieved what we set out to do? It's very common for clients to find this question difficult to answer and we found it was no different for us. We had to look closely at what we wanted for the business - who we would like to work with, how we wanted to grow and how we envisaged the future of the company. That process involved us looking carefully at what had and hadn't worked over the previous three years, so that we could ensure we were building on success while also avoiding repeating any mistakes. We combined this information with research into the market and our competitors to start to build a business plan that laid out our direction for the next five years. As is often the case with our clients, this part of the process was in many ways the most difficult but also the most valuable, as it set the tone and direction for the entire project and ensured that our efforts were focused on clear, achievable goals. 
Knowledge is power
Once we knew the direction we wanted to take, the next step, unsurprisingly, was research. To develop an effective website, we needed a detailed understanding of who we were trying to communicate with so we could provide meaningful information for potential clients and for others working in the same industry. We carried out the research, in the form of interviews, with two key groups: clients we had previously worked with and the clients that we would like to engage with in the future.
Understanding previous clients allowed us to identify how well our approach had worked so far, in terms of the initial engagement, explaining our offering, carrying out projects and providing follow up and results. It also allowed us to explore ways in which we could improve or expand our offering to better meet client needs. Researching potential clients allowed us to really focus on who it is we would like to work with and to examine in detail what we would need to do to communicate our value to those clients. 
In order to be useful, we focused on understanding key points at which what we were offering did and didn't match up with what our clients and potential clients needed and expected. One important finding was that, while our potential clients recognised research as a valuable tool in the design process, they didn't always have a clear understanding of what that research entailed or how it could be useful to them in a real, practical way. We realised that we needed to communicate clearly how the process of research works and what the value and benefit would be to them and their business. We also found that we needed a better understanding of the processes and procedures that our potential clients used so that we could identify how we could integrate well with those clients and provide a useful service that supported and enhanced their own established ways of working.
From this research we were able to create simple, practical personas to represent the people we are interested in communicating with. These personas helped us to focus on the types of information our target clients are likely to need and allowed us to visualise the process that a potential client may go through when considering our services and making a decision to get in contact. Thus, we were able to start building up a coherent picture of our clients' decision-making process and identify gaps in that process that we would need to fill in. Not only did this understanding contribute to our website design, it also allowed us to create a detailed, targeted marketing plan. 
We also looked back over our previous three years of work, to get an overview of how the business functions and to see how it had grown and developed. This process allowed us to examine how we were spending our time, pinpoint activities that were particularly successful and identify ways in which we could improve how we work. Combined with our client research, it allowed us to ensure that our business plan has clear, evidence-based goals, informed by a real understanding of ourselves and our clients. 
Armed with our evidence and our plan, we set about working with Lucy and Joe Pickering at NineSeven Digital, and Lee Flanaghan of Warm and Fuzzy, designing a website that reflected our brand values and communicated effectively with our clients, while at the same time being accessible to as many users as possible. We aren't accessibility experts, so we sought advice from Scope, who put us in contact with an accessibility consultant that provided initial advice on how to get started. Later on in the process we worked with a consultant from Ability Net who gave us feedback and pointers on how to ensure users with a range of abilities could engage with and use our website. 
A work in progress
We don't consider our website to be a static thing - over time, we are aiming to improve and grow it to ensure it is relevant to our target audiences. We are currently testing it with a  range of users, including those who rely on assistive technology, to identify gaps in our content and to ensure our website continues to be accessible, relevant and interesting. Both the company and the website will grow over time, based on a greater understanding of our clients and our market. 
If your company has reached a point where you feel a clear, detailed understanding of your customers would help you to develop and grow, get in contact and talk to us about how we can move your business forward.