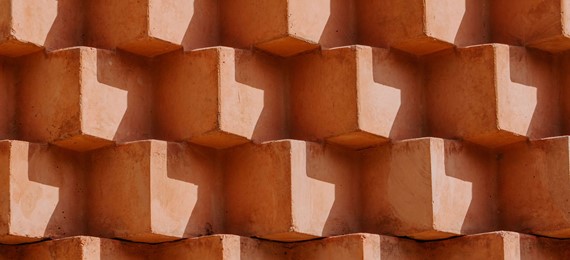 Photo by Alejandro Barba on Unsplash
This is a brief guide to the Innovate UK Design Foundations competition and how involving a design research consultancy like Nightingale can strengthen your application and your project.
About Design Foundations
The Innovate UK competition page states that the Design Foundations competition 'is for early-stage innovation projects that use people and planet centred design processes and expertise.' 
The eligibility criteria are quite broad - to lead the project, you can be a business of any size, charity, not for profit or public sector organisation - but an essential requirement is that the project team 'must include appropriate design expertise.' 
Businesses without design capability are encouraged to collaborate with designers as project partners. This is where Nightingale fits in as we specialise in discovering customer and user needs that inform key design decisions. We can make UX design recommendations to enhance your product's user-led design. 
A fantastic opportunity to fast-track your innovation 
Projects funded by the Design foundations competition 'must generate new ideas or test and improve the customer experience, social and environmental benefits of existing, early-stage ideas.' They must also deliver benefits for people and the planet, aligned with the UN's Sustainable Development goals. 
Because the focus is on new ideas and design, this competition is a great opportunity for organisations to secure 100% of the funding needed to explore new markets, understand customers and develop innovative products that have strong commercialisation potential. 
To make the most of this opportunity, the best sort of design input will focus on discovery, research and insight, allowing companies to define problem statements and understand markets and customer behaviour.
The real strength of this funding is that, if the research indicates that there are issues with your original idea, you can (and should) pivot towards an idea that fits more closely with user/market needs. This ability to pivot allows you to discover a product idea with real, documented potential, putting the organisation in a strong position to go on to secure customers and/or further public or private funding.
How Nightingale can help as a subcontractor
Nightingale specialises in working on innovative projects. In the last year alone we have worked on four Innovate UK funded projects for highly innovative, game-changing innovations in industries ranging from electric vehicle (EV) charging to retail analytics. 
We have experience and skill in supporting both startups and established companies in carrying out exploratory/discovery research that feeds directly into the design of innovative products with real commercial potential. 
We can support you to:
Generate new ideas, through the qualitative exploration of new markets via interviews/focus groups with experts and users
Test early-stage prototypes and shape and iterate designs in order to improve the customer experience
Define problem statements and innovation opportunities through the exploration of existing solutions and market gaps
Create design outputs to support investment pitches or funding applications
Demonstrating that you are working with a consultancy like Nightingale will indicate that you have the right expertise and approach for a Design Foundations-funded project. In addition, we can work closely with your team to upskill them in using various design research methodologies, increasing the impact and value of the funding for your organisation.
Next steps
If you're applying for a Design Foundations grant and you would like our support, feel free to get in touch. 
We can provide you with a bespoke quote for your grant application. Please call us on 07794607431 or email Frances: francesbrown@nightingaledesignresearch.com