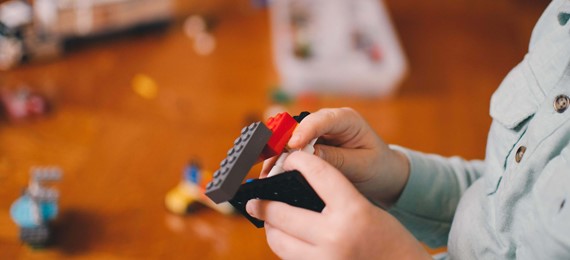 Photo by Kelly Sikkema on Unsplash
Designing products and services for children and teens isn't easy - ability and knowledge vary across age groups and careful thought must be put into safeguarding vulnerable users. High quality design research that is tailored to the needs of children is vital to ensure that tech fits the particular needs of the target audience and doesn't create unnecessary risk.Below are two examples of our work in this area.
Research for play
LEGO seems unable to fail - its dominance in the toy market is unquestionable and its brand is genuinely beloved by millions. But, unknown to many, in the early 2000s the company was on the brink of bankruptcy. It was only when the company embraced design research that it began its ascent into the stratospheric success it currently enjoys.
The Nightingale team has been lucky enough to be part of some of the research that has contributed to that success. Across three projects, we carried out one-to-one sessions with children aged 6-12, delivering detailed insights to inform the development of LEGO's online platforms and games.
Flexibility was a key part of our approach - we drew on our team's extensive experience and expertise to ensure the testing process and questions were adapted to the capability of each child, with appropriate prompts and supports used to maximise the richness and value of the children's responses. Through detailed analysis and interpretation of those responses, we gave the LEGO team a clear direction on how well their products fit the needs and wants of their audience, allowing them to base their design decisions on real evidence of what children would engage with and enjoy.
Research for learning 
MyTutor provides high-quality online tutoring for school students. The MyTutor team wanted to understand a particular part of their user base in more detail, with a view to expanding the services they offer. Nightingale worked with the team to understand the goals of their research and to provide detailed advice on how to adapt their research approach for the particular users they were interested in. 
We provided specific examples of the types of questions that their target age groups would respond well to and suggested effective tactics that could be used to ensure participants stayed engaged and responsive. We also designed an alternative to their quantitative data gathering process that was more closely tailored to the abilities of their target participants. 
With our support, the MyTutor team was able to get the most out of their research sessions and gather data that allowed them to make key decisions for the next steps for the business.