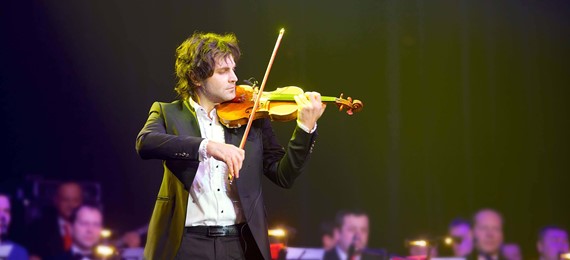 Speak your customers' language
Your customers are bombarded with information and messages on a constant basis. In order for your business to cut through the noise you need to clearly distinguish yourself from the competition so that when your potential customers are making a choice, you are the company that grabs their attention and makes an impression. In order to do that, you need to connect with your customers in a way that your competitors don't.  Key to that connection is gaining a detailed, genuine understanding of your customers. The best way to do that is to talk to them. This understanding will allow you to pinpoint the pain points of your target audience and to begin to resolve them.
While there are many way to gather data about your target audience, including via analytics and competitor analysis, almost nothing will be more effective than finding out as much as possible about the needs, concerns, desires and opinions of your customer base. The more you understand who they are, how they speak and what they value, the more you will be able to connect with them in a real way. Use the words that your customers use, address their problems and goals and you won't have to convince or persuade them, they will be sold on the authenticity and effectiveness of your message.
More for your money
Marketing costs can run away with you if you're not careful. With various costly aspects, such as advertising and public relations, it's imperative to have a targeted approach. Putting together a well-directed marketing strategy needs to stem from a clear understanding of the market.
Similarly, strategy calls for knowing if there is sufficient demand for your products or services. So, establishing why your customers will buy from you rather than your competition is important.
Researching the said aspects in detail before putting a costly strategy together makes business sense. Whether your business is fledgling, small to medium sized or a corporate company, this is just good business practice.
Keeping an eye on the competition
Researching your customers and getting a real understanding of what motivates them is key. By getting a handle on what drives your customer's loyalty, you will be more able to tap into those drivers. Equally, carrying out research on your competitors' products, services and marketing strategy will allow you to keep up to speed.
As a result, you should be able to more readily compete and keep ahead of the game. What's more, by doing so, you can identify your USP, giving customers good reason to use your services.
To learn more, and find out how we can help, please feel free to get in touch.
This blog was produced through a collaboration with Court of Protection Solicitors: Thaliwal and Veja, and written by the team at SEO Agency London: Marketing Voice.