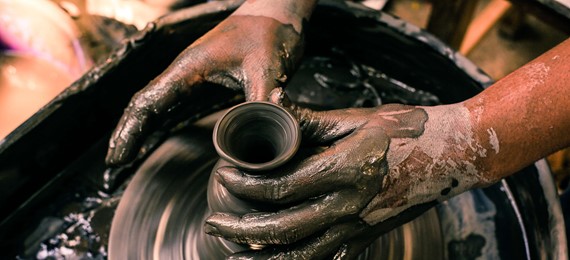 Photo Nishant Kulkarni on Unsplash
We launched the original iteration of NightingaleDesignResearch.com in September 2020, following a rebrand that involved a name change and a shift in focus. 
As design researchers, we knew it was vital to put research at the heart of designing the website, to ensure that we were communicating with the right people in the right way. We spoke to our clients and tested our designs to ensure the website connected with our audience and was as easy to use as possible.
Since 2020 we've grown our visibility and our online presence, largely through SEO and social media. Having reviewed data on how users engage with our website, we decided at the end of 2022 that it was time to refresh the website, with a greater focus on the types of information and content our clients and potential clients were looking for.
Our process involved:
revisiting and expanding the personas of our ideal clients,
carefully planning user journeys both on and offsite,
auditing our blogs and keeping, updating or unpublishing, 
creating content to address our users' needs.
This update also mirrors a move in our marketing strategy from raising awareness of our consultancy and what we offer, to showcasing the impact of research insights for particular sectors within tech, such as healthcare and education.
As with the original website, we've approached website 2.0 in the same way as we would with a client project, something that Michael very appetisingly calls 'eating your own dogfood.' Not only do we know that this approach is effective, we also know that applying it to ourselves would give us valuable insight into our own processes and allow us to refine the services we offer clients.
The practicality of making the updates
As all small business owners will know, it's hard to carve out time to work on your business while you're working in your business. Our client work is always the priority and while we've been updating our own website, we've also worked on projects in the healthcare sector, education, food retail industry and transport.  
Our team has maintained momentum by having weekly status meetings with our marketing consultant and being clear on priorities for our developer. To make the process more manageable, we started by trying to tackle a page at a time.
However, we realised that we needed to keep an eye on the whole journey and how the pages related to each other. Rather than starting with the homepage and working through child pages, we actually had a breakthrough when we cracked our services detail pages, from which we could 'work back up' to our services page and then to the homepage.
A website homepage is often referred to as the 'shop window' for your business, but we've grown our organic search to 60% of our traffic and these users are more likely to enter the site from another, more detailed page, such as a blog. 
We have been making our updates gradually on a staging site - a replica of the live website but without the risk. This has allowed our team to experiment, test and refine the updates.
Testing with users
Before making any updates live, we tested them with users who are representative of our ideal target audience. To develop an effective website, we needed a detailed understanding of who we were trying to communicate with so we could provide meaningful information for potential clients and for others working in the same sector.
Our first step, as it is with clients, is to define what we were trying to understand and achieve. Once we agreed on these aims, we outlined the types of people that we'd like to test with from our own participant panel. We created a screening questionnaire to recruit the most appropriate testers. We also recognised that our team would be too close to the website, so we worked with an external facilitator to undertake moderated testing sessions. 
The outcome of the 5 testing sessions was analysed by the team in a synthesis workshop. Each team member took an indepth look at a session transcript and through structured discussion we were able to draw out key themes. These themes were translated into actions - key changes to make before the website could be launched.
These included:
A greater focus on the specific benefits we provide to our clients.
More detail on the areas of innovation and product development that we work in and the methods we use.
More case studies to illustrate how we have worked with various clients such as the NHS. 
Always learning
Over the next few months we'll be curious to see the effect of the changes we have made - both in terms of website engagement and reaction/interaction from clients. We'll monitor analytics and note any changes or any issues that need to be fixed.
If you have any feedback on the website, or you'd like to know more about the process we used to design it, please feel free to get in touch.