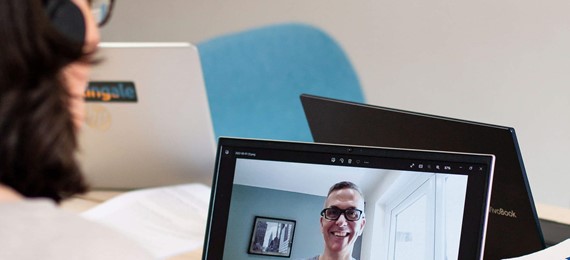 Help us make a difference to the design of new products and services and get a reward of between £30 and £100 for your time.
Complete our short form to be entered onto our secure database of participants.
When we have a new project we'll email you with information so you can decide if you want to take part. 
You can then express your interest by answering a few short questions.
We'll review your responses and if you meet the required criteria for the project we will get in touch with you to arrange a time and date for your research session. 
If you have any questions, contact [email protected]
What do you do with my data?
If you sign up to join our database of research participants we will gather data in order to contact you along with some basic demographic information to enable us to match you to appropriate research projects. Your data is stored securely, in line with GDPR and is only used to enable you to participate in research. You can view our Cyber Essentials Certificate here. You can unsubscribe from the database at any time by using the unsubscribe link on emails you receive from us or by emailing us directly at [email protected]. You can read our full privacy policy here.
Who is Nightingale Design Research?
Nightingale Design Research Limited is a company registered in England and Wales with company number 10279953. We work with a wide range of clients, including from the NHS and LEGO to new and innovative startups, providing research and insight to shape new products and services.